Kashmiri Embroidered Floral Wool Jackets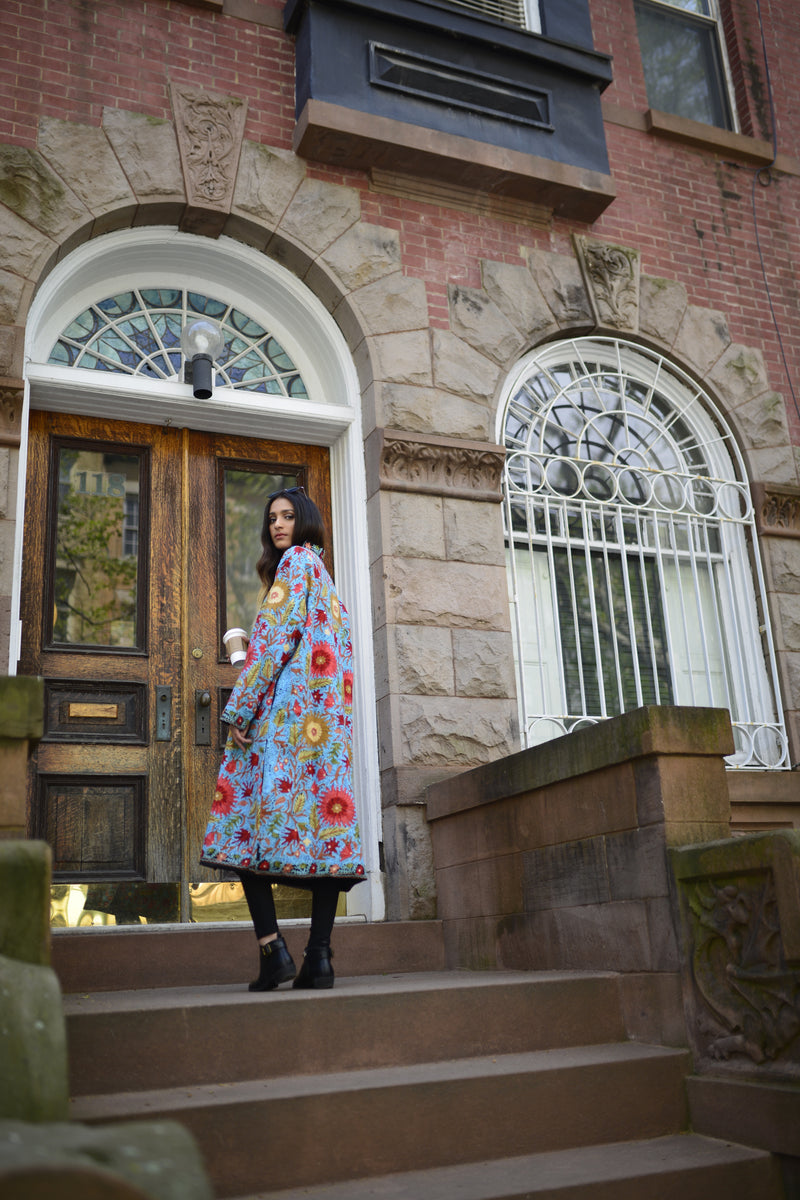 Pure wool floral embroidered jackets with intricate aari work done and brought to you from the beautiful valleys of Kashmir. A place not just popular for history, nature, cuisine, teas, trekking, lounging houseboats, spiritual or religious healing but also popular for its native craftsmanship.
These jackets not just carry heavy work but also a tale of a land far away that has been ruled by and fought over by many religions, however it has braved it all and it still beams with beauty only to teach that beauty of nature lasts longer.
Traveling here will take time, but make time for you will not just be traveling to explore a place, but will be traveling to explore yourself. Surround yourself with beauty to let it seep in to your heart and soul. Healing happens when you get here. Allow lakes, glaciers and Himalayan mountains to reach you spiritually for a lifetime by their humbling effect.